It's never too late to reinvent yourself
05 Dec, 2022
10 mins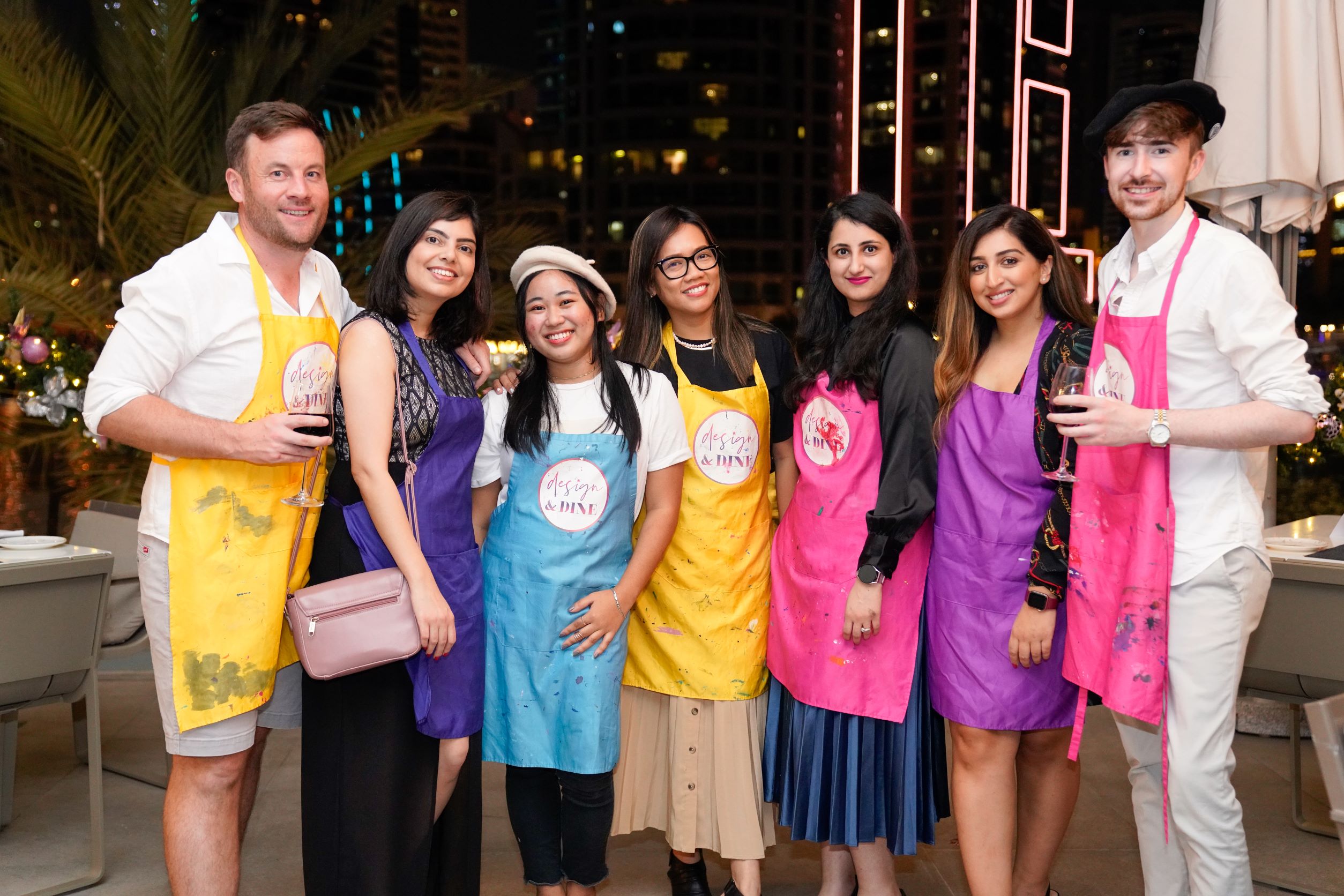 In my first month in recruitment, the most common question has been "Why recruitment??!!" and I say, "Why not!!!"
After qualifying as a Chartered Accountant and getting a degree in Law, I started my career as an Indirect tax consultant in EY India. After 4 years I moved to Dubai and joined EY Dubai in the VAT practice, where I was specializing in the Real Estate and Hospitality sectors.
People know me as the 'tax geek', someone who is highly passionate about the tax law and is specialized in tax research and advisory work.
Thus, a switch to recruitment, after having spent 8 years in EY as a tax professional, came as a huge surprise to everyone. And to be honest, initially I was surprised at my decision myself. It wasn't a conscious move, but I just happened to stumble upon this opportunity.
And that brings us to the puzzling question – Why recruitment!
In 2019 when we had moved back to India from the UAE, naturally my preference was to join my previous team in EY India. But little did I realize how difficult it would be to get back to the tax profile in the Indian scenario after a break of 5 years. India had implemented GST, which is a very dynamic and evolving law. Indirect tax professionals in India would know that a break of even one month can make a person feel outdated given the continuous amendments to the law and the complexity involved. As a result, a break of 5 years meant that I had to start almost afresh.
Again, when I moved back to the UAE this year, I just did not feel ready to be in the mainstream VAT profile. Honestly, it is a big challenge to pick up where you left off in this profile, particularly when you have been switching geographies.
And on a personal front, I feel my priorities have changed in the past few years. My little daughter has been the focus of my life. Thus, while I wanted to busy and be engaged in work, I wanted something less "taxing"! I was looking for something closely allied to tax, but at the same time not a mainstream tax role.
That was when I just came across this opportunity. As I said earlier, it wasn't a conscious decision, but it just happened. I was fortunate to be at the right place at the right time.
My experience as a tax recruitment specialist
In just a short span of 5 years, this region is witnessing the introduction of multiple taxes and tax related compliances. With the upcoming #corporatetax and #transferpricing regime, it is going to be a golden period for the tax recruitment industry in this region.
I believe that my experience as a tax professional at EY gives me an extra edge as a recruiter. 'The exceptional EY experience' will always stay with me. EY has not only helped me to gain rich tax knowledge, but also develop a strong network of professionals in Tax and Finance. Whether it is a client or a candidate, it makes a world of difference when I am speaking with them. When I introduce myself as a tax recruitment specialist, I am glad to say that I know my stuff. I speak the same 'tax language' and I am able to understand the requirements in a much better way by stepping into the shoes of the other person. Having an overall knowledge of the tax landscape in this region helps to build a lot of trust among the clients and candidates.
One day I was very happy to get the feedback from one of my candidates that she has never seen any recruiter having so much tax knowledge. Well, to be fair, I have more tax knowledge than of recruitment!!
Working at Alchemy Search has been a very refreshing change for me. It's quite interesting to work in a start-up environment. I have been lucky to have such a great team to work with. They have been incredibly patient with me and have helped me to transition to this role smoothly. I would specially thank Conor McHugh, ACCA who always has some encouraging and motivating words for me like "It's ok to make mistakes!" and "It's just part of the game"
My first few weeks in recruitment have been a rollercoaster ride for sure! Long story short, this was how I spent my first month at Alchemy Search!
Week 1 – Overwhelming!
From the moment I updated my LinkedIn to announce my new job, I was flooded with wishes, invitation requests and CVs. For someone who had been virtually invisible on LinkedIn until then, it was quite an overwhelming experience. And for a person like me, who would spend hours poring over the tax laws or reading case laws and analysing excel sheets, this was seriously a huge change. Week 1 was a communication overload!
Week 2 – Work begins
I was fortunate enough to start working on a senior tax role almost immediately. I really enjoyed researching and digging out relevant profiles, reaching out to my professional network and speaking to new potential candidates on a daily basis. It was quite a busy and action-packed week.
The best part of my second week was the Diwali event hosted by Alchemy Search. It was a perfect opportunity to network with senior tax and finance professionals, and to catch up with old friends and colleagues.
Alchemy Search Diwali dinner
Week 3 – Patience
After the sourcing was done and profiles shared, the waiting game began. It was a patience test to get the feedback of the interviews and awaiting the next steps from the client.
Week 4 – Whoooop!
Made my first placement ever! It was a very satisfying feeling indeed. And I learnt how important it is to build a strong relationship with the client as well as the candidate throughout the process.
To conclude,
Moving away from tax was a huge decision, and there is no right or wrong decision. I am just happy to have had this opportunity of trying something different and taking up a new challenge. When you step outside your comfort zone, you discover a whole new side about yourself, which you never even knew existed. I had always thought of myself as an introvert, but surprisingly I find myself looking forward to attending networking events, connecting with new people and reconnecting with my old connections.
There is a famous quote by the Buddha – "Each morning we are born again. What we do today is what matters the most."
So don't be afraid to reinvent yourself and experiment with something new. If you don't challenge yourself, you won't discover your true potential. Give it your best shot…You never know, it may be well worth it in the end!