Nuances of the UAE Job Market
23 Jun, 2023
5 mins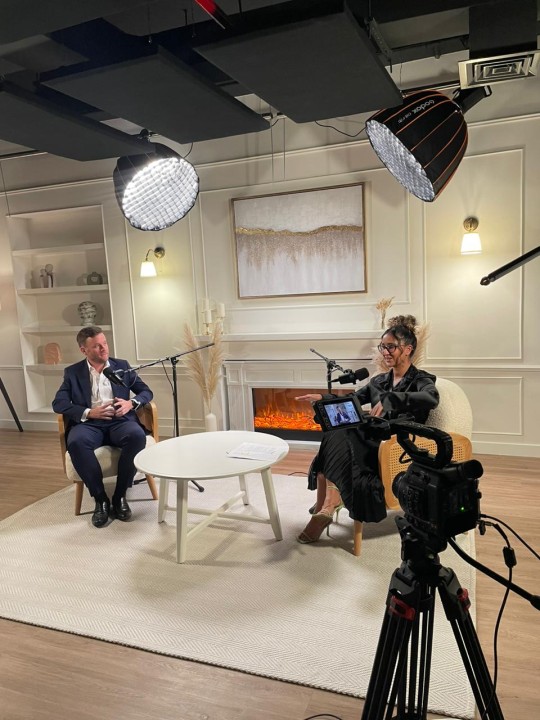 I feel it's very important to share the honest reality of trying to secure work in the UAE as it can be quite tricky for anyone who hasn't done their homework before landing.
This article is not intended to scare people off trying to relocate to the UAE as it's an incredible place to live and work but more so to provide some honest insight on what you may face or experience when you move here at the start of your job hunt. So be patient as you will land the role eventually, Inshallah!
Interview processes can take longer than expected
One of the most common questions I get asked is "How long could it take me to get a job if I relocated to the UAE?". The honest answer is how long is a piece of string......but look in general I would say the best case scenario could be 4 weeks but for most processes it can be 6 to 8 weeks. For mid to senior positions I would say definitely closer to 8/12 weeks. Of course, there will be exceptions to the rule with some processes being very quick but in my experience they are quite rare to come by.So why do processes drag on a lot more in the UAE?
Recruitment is still evolving in the UAE so processes don't always move along as smooth as they could. One of the biggest differences I see compared to more mature recruitment markets is there is no real interim/contract recruitment space so the vast majority of recruitment is permanent. This is a much slower process than interim recruitment which is very quick and could see a candidate interview one day and start the job the next day.
Another reason I feel may add to this is the market isn't overly buoyant because there is an oversupply of candidates vs jobs. This means hiring companies sometimes don't have to move very quick as they know the candidate will probably still be around in a few weeks and they will put ahead completing work which they feel is more urgent than getting an offer out.
Whilst if the market was the other way or around or "candidate short" they may have to move the process a lot quicker as the preferred candidate may be off the market next week if they sit on it.
If a strong candidate has multiple job offers to hand and if you snooze you will lose the candidate. I feel this will become more and more prevalent for when companies are hiring in house tax professionals over the next 12 months as this is a candidate short market whilst in finance, for the most part, there is a surplus of candidates.


Flexible working is not as common as one may think
This is another common question we are getting asked more and more from candidates looking to relocate to the UAE. Unfortunately for the most part companies do not have too many flexible working policies in play compared to other parts of the world from what I can see.
I do feel it will start to become more and more prevalent over time as companies will start to lose out on talent based on offering no flexibility for employees. If you want to attract the best Gen Z talent you will need to offer some flexibility to get them on board as they seem to not be as money driven as generations gone past.
Don't get blinded by the cash!
If I had a dirham for every candidate who told me "we plan on coming out for 2/3 years to save as much cash as possible then head home and buy a house" and 6 years later they're still here and never plan on leaving........

When looking at securing your first role in the UAE don't get blindsided by trying to get the biggest offer as possible as there are other important factors you need to consider such as:
What's the work environment like? Will you have a work life balance? As why would you relocate to one of the best cities in the world if you can't go out and enjoy what it has to offer!
How stable is the business?
Is there much room for growth or progression within the business?
What's my boss like? Will he/she make me better in say 12/18 months?
Is there any work flexibility within the business especially over the summer when you may want to go home to a cooler climate to see your family?
All of the above points have no monetary amount to them but are so important when getting a role in the UAE. Be prepared or open to making a sideways move for your first role in the UAE i.e. an FC looking to relocate should consider other FC positions as opposed to being focused on only looking at FD roles. If you are relocating here your first 6 months will be eventful to say the least with getting settled and the last thing you want is to be feeling pressure in a new role. I always say your first role is to get you settled into the region and the second role is the career move.
I got a job offer but I don't understand the offer letter
Basic, housing, transport, schooling & flights. These words may show up on an offer letter which you may have never seen before. Whenever going through a process try to fully understand what the full package is on offer for the role. For example you may have a CFO role which has a package of AED 90k a month all-inclusive of benefits and at the same time you may have another a CFO role which has a monthly package of AED 75k but also has schooling for up 3 kids of 15k a month, business class flights for family which could equate 5k a month and a bonus that equates to 3 months salary which works out at AED 18.75k a month. So the second opportunity if the candidate has kids could work out as AED 95k hitting their account every month with an all in overall monthly package of AED 113.75k a month when you factor in the bonus.
Little things to check are if flights and medical are for just yourself or if family is also included. As sometimes these little points can be critical when you get to the end of a process if not understood from the outset.
Job descriptions may not be available
"Just get the candidate in and I will talk through the role with her"
This is instruction we receive every now and again when recruiting positions which can sometimes throw candidates off, especially a new entrant to the market. As the recruitment market here is still evolving in my opinion so some companies don't have such processes in place to provide accurate JDs and will either just copy a similar JD from the internet or just go through everything when they meet the candidate in person.
Naturally this can make the interview prep for the candidate a bit trickier as they have nothing to hand to zone in on for preparation. So be prepared for this as and don't panic even if you are going for a senior position it happens from time to time!
Great numbers at our recent Hot Yoga event at Yofit Studios in the Greens
Commercial Finance does it exist here? Roles are a lot more broad
For anyone relocating here from a big global financial hub they may be used to a finance function having a controllership team and then having a commercial/FP&A team alongside them. In the UAE, finance functions are usually a bit smaller so there will just be one team that does a bit of tandem of both roles.
As most candidates moving here will say I want an FP&A role of some sort. For example most newly qualified accountants will probably end up in a Senior Accountant role or if they are a few years PQE in a Finance Manager or Financial Controller role. There is still a chance that within those roles there will be commercial finance responsibilities. So don't judge a book by it's cover when you are approached for a role as there may be more than what meets the eye in the role. In saying the above, we are starting to notice companies trying to grow their teams by hiring out and out commercially minded people which is good for my FP&A network.
So I really hope this article helps give a clearer picture on the different nuances which I believe are unique to this ever changing job market. There are still a lot of great opportunities in this ever growing economy but it's important do have done your homework before booking that one way flight to DXB!!! If you are a finance or tax professional looking for your next role than please feel free to connect with me.