Q3 2022 Finance recruitment review for UAE
18 Oct, 2022
10 mins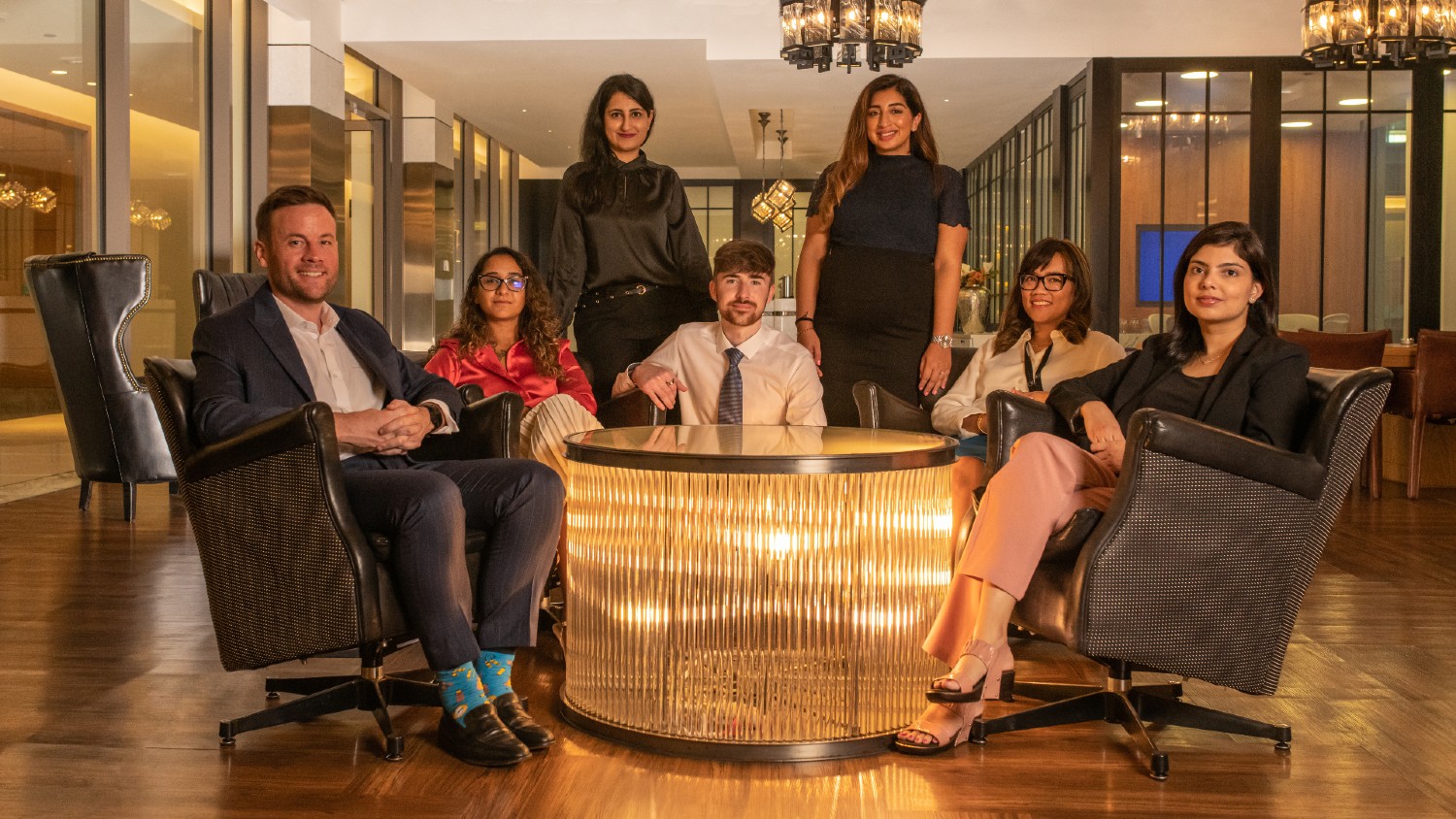 In this article I will aim to provide an honest insight into what happened in Q3 from a finance recruitment perspective and what I believe may happen in Q4.
To give an overview of what I will cover in this review, you will find:
General overview of Q3 from a finance recruitment perspective
Junior level finance roles review in UAE
Mid-level finance roles review in UAE
Senior level finance roles review in UAE
Candidate shortage which is resulting in a rise of relocation candidate hiring
What industries are hiring
General overview of Q3 from a finance recruitment perspective
The dreaded Q3, traditionally known as the worst quarter in recruitment in the UAE as the vast majority of expat residents leave in July & August to be immersed in more tropical climates; like you may find in lovely Leitrim in the west of Ireland. The usual knock on effect for recruitment that comes with this mass exodus is that hiring gets put on hold until the kids are back at school which means mummy & daddy are back from their holibobs and the recruitment process commences or restarts.
There is definitely an element of truth to the above as if you are a senior finance professional and jobseeker who is working outside of consulting, then I think the summer would have been fairly quiet for you as Alchemy as a business only had a few senior finance roles in industry whilst in Q2 we had close to a dozen at least.
However, if you were a newly qualified to mid level finance professional jobseeker the summer would have been fairly active from a roles point of view; as thankfully we had a high volume of roles to ensure all bills were paid!
Recruitment cycles usually run their course in waves as in they start fairly slow and build up pace as the quarter concludes. I can share real life data of % of quarterly revenue Alchemy generated in Q3 :
July 14%
August 42%
September 44%
Anyone who read my previous article will see a clear correlation to these cycles as the figures for Q2 were :
I'm very hopeful that Q4 will be a strong quarter for finance recruitment across the board, as we are half way through October and are starting to see job enquiries increase so I'm confident that when I share this data next quarter that the revenue % generated in October will be considerably higher than what has happened in July & April.
Lets not forget, Dubai is quite reliant on inbound traffic of tourists coming in and spending money. The facts are Dubai is the real winner of the FIFA World Cup being held in Qatar as so many fans will use Dubai as their base as opposed to Qatar. More money in the economy will result in continued growth for industries like hospitality, events, F&B and travel.
Junior level roles review in UAE
The junior end of the market really kept us going throughout Q3. As expected there was a fresh influx of strong newly qualified talent entering the market from August onwards. We were fortunate enough to secure roles for all of these candidates who were fresh off the boat.
The junior end of the market accounted for 55% of our placements in Q3. One of the main reasons why this level was buoyant was that processes can be a lot more seamless as there is no need for the candidate to meet with all the senior stakeholders in the business which is the case for most senior hires.
To get an offer out a candidate needs to meet with the hiring manager, usually the Finance Manager/Financial Controller and then if successful a quick chat with the Finance Director/CFO before an offer can be made. What I have seen in last few months is that companies are realizing you can't just sit on processes for a while as all the good candidates will get snapped up quickly.
This level of the market is still the most candidate short, as in the last 6 months most junior professionals have secured work so are less likely to be looking for a new opportunity which in turns means it's harder for companies to attract talent. Due to a lot of the new influx of talent securing work in the last 6 weeks I'm confident that the next wave of strong newly qualified talent that lands in UAE this month and again in January will fill this gap.
The hot jobs for the quarter from our side with salaries ranging from AED18k to AED20k per month:
Financial Analyst
Financial Accountant
Management Accountant
Senior Accountant
If you are looking for your next role at this level please connect with my colleagues Surabhi Thakwani & Graham Halton for a confidential discussion.
Mid-level finance roles in UAE
A fairly solid quarter if you are a finance job-seeker looking for between AED25 - AED40k. This level of the market accounted for 40% of our placements in Q3 as there was always movement at this level across the market.
One of the big drivers for people looking to move at this level is that they have seen, for the most part, UAE as an economy that is doing very well. With rents and cost of living rising across the board in UAE they are open to opportunities which would result in a significant salary increase. As at this level there's a strong chance the candidate may have a young family they need to provide for so for companies that haven't reviewed their employee's salaries to bring it back close to pre-pandemic levels I would be fairly sure they are getting approached for roles at higher salaries.
I anticipate in Q4 this level will be busy with more and more hiring into the FP&A space.
The hot jobs for the quarter from our side with monthly salaries ranging from AED25k to AED40k:
Accounting Manager
Financial Controller
Head of Finance
FP&A Manager
If you are looking for your next role at this level please connect with my colleagues Weam Kamel & Surabhi Thakwani for a confidential discussion.
Senior level finance roles in UAE
Unfortunately this summary will be short and sweet as aside from one FD role we had very little senior level roles in Industry. I would say though we thankfully had quite a few senior roles for Director & Partner level roles in Tax, Corporate Finance in various consultancies in UAE but for job seeking CFOs we were very quiet.
The main reason for this is as I have eluded to at the start of my article is around there being a mass exodus of senior professionals in July and August which in turn slowed all the senior hiring. Of course, there may have been other recruitment companies in UAE that had plenty of work at this level but this is just through the eyes of Alchemy.
However, it's not all doom and gloom. As I do expect the senior market to rebound back to H1 activity and here's a few reasons why:
Budgeting season is complete and with a widely positive UAE outlook there is no reason why companies can't make business critical senior hires to keep ahead of their competitors
UAE has always been a transient place where expats come and go. There will always be a turnover of senior professionals who relocate back to their home countries come the new year so seats will have to open up as for the most part the decision is made so the incumbent is a lot less likely to get bought back. Senior professionals will have just handed their notice in at the end of September if on 3 months and will resign at the end of the month if they are on 2 months
Candidate shortage which is resulting in a rise of recently relocated candidate hiring
This has been without doubt the biggest piece of data that has stood out to me in Q3.
Of all our placements this quarter, 35% were finance candidates who had never worked in the region before (it was 22% in Q2). I would stress that of that % only one candidate was actually fully relocated by the employer whilst all the rest had arrived out to UAE with no role and were immediately available (a very hot commodity at the minute).
Why are these candidates securing roles ahead of UAE expat resident finance professionals who are in employment ? :
They are immediately available, so the hiring company doesn't need to worry about notice period and can get the candidate in ASAP to start helping the business
There is no chance of them getting bought back, as 2022 has really been the year of counter offers where employers have thrown cash at their employees who try to resign in a last ditch effort to retain. Only for them to usually then reach out to yours truly a couple of months later looking for another role. So these recently relocated candidates are a lot less risky in terms of getting over the line.
Offers will usually stay in or around the budgeted amount for the role. UAE is not a cheap place to live if you are not earning. So when a fresh off the boat candidate gets an offer for a role they really like and is within their salary expectations they will usually take it as it gives them much needed stability that they will stay here as they will then get visa, medical insurance and the coveted Emirates ID.
Whilst there is a lot obstacles with candidates in secure roles as they will want a significant increase to leave their role if they are relatively happy & once there are counter offers at play it usually means the hiring company will have to then raise their budget to secure the candidate for their business.
So to conclude in my opinion what I have seen in the market is companies who are hiring junior & mid level roles where UAE experience is not essential are veering towards fresh new talent which will result in a faster onboarding and less likely for the hiring manager needing to go to the board to get approval for a revised higher offer!
So if you are finance professional who is looking for a role in the UAE and are willing to relocate without a job then please reach out to me. As he who dares usually wins!
What industries are hiring
To conclude, I have taken the stats from our system of every job we worked (not every job we placed) to give some real data of what industries were hiring the most in Q3. I will also show how this compares to hiring trends from Q2.
Across all of the roles we cover in commerce and industry these were the top 5 hiring industries:
From Q3
Consultancy (Top 6 & Boutique Firms) 31%
Fin-tech 21%
Manufacturing 18%
Oil & Gas 15%
Telecommunications 10%
From Q2
Consultancy (Top 6 & Boutique Firms) 35%
Professional Services 22%
Aviation 16%
Oil & Gas 12%
Fin-tech 8%
Hopefully the above stats give a feel for what is going on in the UAE and I look forward to sharing more insight in the coming months.
If there are any other topics you would like me to cover going forward then feel free to comment or reach out directly.
Of course should you want to have a confidential chat about your next role or next hire please do not hesitate to reach out to me on cmchugh@alchemysearch.ae